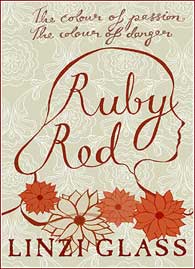 Seventeen year old Ruby Winters acts like everyone else at Barnard High. She's a school prefect and is pretty, athletic and popular. But Ruby must hide a secret about her life behind the liberal and affluent walls of her families home.
It is 1976 in Johannesburg South Africa, and apartheid keeps the country divided, where blacks and whites cannot live or socialize together. In a world of haves and have-nots, Ruby's mother, an art gallery owner and patron of black artists and father, a lawyer who fights for the rights of the underdog, break all the rules by allowing a young black township artist, Julian to live covertly and illegally in their home. This is their family secret and one that Ruby guards fiercely.
Julian becomes like the brother she never had and a deep friendship grows between them. Ruby's life gets even more complicated when she falls for Johann, the blue-eyed, Afrikaans, rugby captain of a rival school. Handsome and charming Johann brings her the exciting rush of first love, but his presence brings hushed whispers and disapproving glances from all that around her. As Ruby's popularity at school begins to wane, there is mounting fear and tension about the safety of Julian and her family at home.
Ruby's world is turned upside down when the Soweto Riots break out. The deaths of young black students during the riots lit the first bloody spark for change in South Africa. As Ruby's life is dramatically and radically changed as a result of the riots she risks losing all that she loves and must find a way to endure and survive.
This is a story of acceptance, in all its many forms, and the courage of a young girl to stand by her beliefs in the face of being ostracized by her peers in a society that saw the world through a skewed and crooked lens.